Though quiet, Rotherhithe is certainly not boring, boasting a good selection of all the following:
---
Parks and green spaces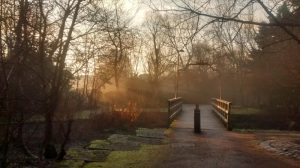 There's no shortage of greenery nearby, with Southwark Park offering over 60 acres of open space. For those who like to explore, Russia Dock Woodland and its neighbours Stave Hill Ecological Park and Lavender Pond Nature Park supply plenty of pathways to meander along, as well as secluded picnic spots and expansive views in all directions from Stave Hill itself.
---
Museums and learning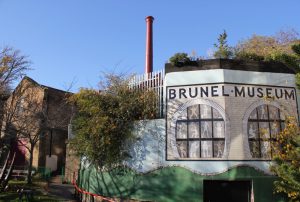 Just a few minutes away, the Brunel Museum offers insights into the life and works of "one of the most ingenious and prolific figures in engineering history" at the site of one of his earliest projects. Aside from the permanent exhibition, the museum has an active events calendar, with regular guided walks and boat trips alongside an eclectic selection of performances, exhibitions and social events (see below).
Also close by is Surrey Docks Farm, which offers a selection of educational projects as well as providing a glimpse of rural life in the heart of the city, while the ecological and nature parks provide opportunities for volunteering as well as information to visitors on their current projects. For indoor pursuits, Canada Water library hosts regular events for both children and adults while the London Bubble Theatre Company offers weekly drama classes for anyone 6 years old and upwards, alongside other projects and workshops aimed at providing opportunities to connect with other people in the area and building a stronger community.
Besides the local attractions, Rotherhithe is also within easy reach of some of London's most famous landmarks, including Tower Bridge and the Tower of London as well as Greenwich and the Cutty Sark – though its Zone 2 location and abundance of transport options mean that most places are highly accessible.
---
Dining and drinking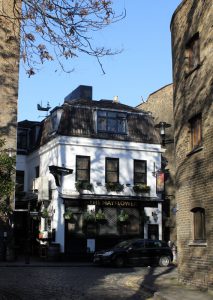 Probably Rotherhithe's most famous drinking establishment, The Mayflower offers a selection of traditional dishes alongside a good selection of ales, wines and other beverages, with a dash of history on the side. It's certainly not the only watering hole in the area, though, as a few minutes' walk in any direction will show, and the Midnight Apothecary at the Brunel Museum supplies marshmallows for toasting to accompany their 'campfire cocktails'.
Another local gem is the Watch House Café, tucked away next to St. Mary's church, while the Brunel Museum Café Gallery offers tea, coffee and homemade cakes alongside works by local artists. If you fancy something a little heartier with your coffee, Canada Water Cafe serves homemade Italian-inspired food all day long.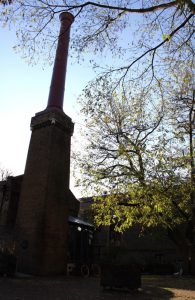 Street-food fans are well catered for, too, with Hawker House running every Friday and Saturday evening and hosting stands from some of London's favourite eateries. Alongside the familiar faces of Frankie & Benny's and Pizza Hut, Cafe East offers authentic Vietnamese pho (except when the owners are on holiday), while special mention must also go to Yun Hai and Mogul, which are hard to beat for convenience to K&QW!
Of course, we're also just a short hop away from London Bridge, with its plethora of restaurants and bars, and neighbouring Bermondsey has a good selection of options for both dining in or taking out. The many culinary delights of Shoreditch are also only a few stops away on the overground.
---
Arts and entertainment
For a dose of culture, the aforementioned Brunel Museum hosts concerts, choirs, theatre, films, and opera, while the Surrey Quays Odeon shows the current blockbusters on its several spacious screens. Sands Film Studios also runs a weekly Cinema Club as well as various other events.
On a larger scale, the newly repurposed Printworks, formerly the site of the printing presses for the Metro and Evening Standard newspapers, holds live and electronic music seasons in its six soundproofed event spaces.
---
Shopping
From the ever-so-handy Best Buy across the road and the Co-op on the corner of Beatson Walk to the late-opening Tesco Extra at Surrey Quays, King & Queen Wharf is certainly not short of grocery options.
For a wider range of goods, Surrey Quays Shopping Centre is currently home to a Decathlon Sports store and The Range home store, along with various other shops and services for all your everyday needs – though the current redevelopment of the area promises to offer an even larger choice of retailers in an attractive landscaped setting. In addition, Canary Wharf shopping centre is just one stop away on the Jubilee line, or a ferry ride from the Doubletree hotel down the road.
---
Sports facilities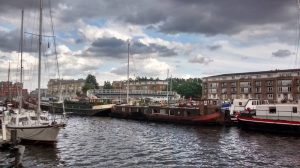 Besides the usual gyms (both indoor and outdoor) and swimming pool (should you need something a little larger than our own private pool), Rotherhithe offers a variety of pleasant running and cycling routes (including the athletics track at Southwark Park), plus the opportunity to engage in a selection of watersports on nearby Greenland Dock.
---
Schools and childcare
Rotherhithe is an excellent area for families, given the number of parks and childrens' activities on the doorstep, and offers a choice of nurseries and primary schools as well as secondary schools nearby.